BDA provides professional services to a wide range of clients. BDA's triumphs to date are based on a commitment to provide a consistent and superior approach to client service. At the center of our focus on client service is our recognition and understanding of the importance of developing superb working relationships based on mutual trust, respect and commitment to a common goal. It is our awareness and demonstrated respect of our clients' business missions that facilitate the development of team synergies, cooperation and a clearly shared vision.



BDA places a priority on facilitating effective communication throughout all stages of the project. We recognize that our role as representative of our customer is to provide workspace solutions conducive to the needs of the business and the employees that it accommodates. We are cognizant and respectful of our clients as the authority base. We are keenly aware of the necessity of keeping our clients informed and involved in all of the decision making. We effectively communicate project objectives, challenges and status at appropriate intervals throughout all stages of the work.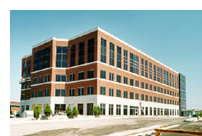 The level of success of projects under our control depends on teamwork and leadership. BDA is committed to assembling the right team of professionals with the special skills, expertise and drive to move forward. As team leaders, we work diligently to create a cooperative and collaborative team environment; one which celebrates the individual team member's experience and contributions; one that encourages participation and creative thinking; and one that is understanding and respectful of the clients' objectives and expectations.



BDA is committed to the provision of quality for all deliverables. Our philosophy of project management includes quality control strategies to ensure that the goals and objectives of the project are being met. We recognize the importance of achieving excellence and work to optimize the balance of quality, cost and time parameters are realized on all deliverables.

Quality is the result of a process and BDA's process culminates in deliverables that conform to high standards. BDA's work plan approach and methodology provide a tried and proven template to its clients that meet or exceed expectations and yields quality results.




BDA's experience in the real estate industry results in realistic market-driven pricing to arrive at practical baseline cost estimates and resource levels to drive realistic scheduling forecasts.

BDA's implementation process addresses effective cost, time monitoring and control. BDA has earned an excellent reputation since all projects under BDA's management have been completed within original budgets and timeframe approvals.



BDA's philosophy of project management focuses on effectively managing risk assessment and risk control.

BDA has demonstrated superlative risk management on all of it's projects as evidenced by the fact that the following important project criteria have always been achieved:

The project was delivered to the client meeting or exceeding all expectations.

The project was delivered on time or EARLY!!

The project was delivered on budget.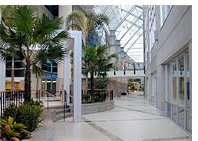 As providers of 'workspace', BDA has focused extensively on providing sustainable workplace environments. This includes understanding and appreciating not only our clients' needs, but also acknowledging trends in technology, work practices and forecasted business growth. Projects under our control address flexibility and ease of change in order to maximize investment returns on a corporation's realty assets.


In concert with BDA's commitment to client service, we recognize the value of our broader role as a contributor to the community at large. As a growing organization, we have identified and maintained a commitment to environmental responsibility. This includes the initiation with our clients of programs to minimize the extent of construction waste that is sent to landfill sites. BDA is a proud member of the Canada Green Building Council and its principal is a LEED Accredited Professional (AP).