BDA consists of experienced professionals including engineers, architects, senior project managers, architectural technologists, cost control specialists, communications specialists and management personnel. We are a group of talented individuals with diversified roles, interests and expertise, joined collectively with a common focus.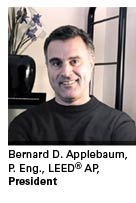 We are driven to succeed in all aspects of BDA's core values of vision, leadership, commitment and integrity. Collectively, BDA has developed working relationships that define and celebrate teamwork. Our unique strengths are built on the solid foundation of our unrivalled and demonstrated record of quality projects built on time and on budget.

We are proud of our reputation and the excellent working relationships that we enjoy with our past and present clients and service providers.